Teanna Bryan
2013 L.J. Hart & Company Scholarship Recipient.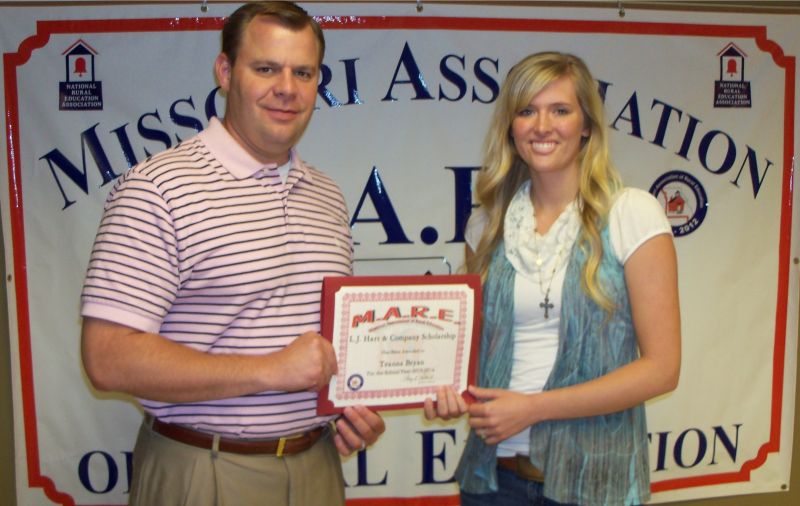 Teanna Bryan of Preston, Missouri, is a graduate of Skyline High School in Urbana.  She is currently attending Columbia College – Columbia, Missouri majoring in General Studies with Elementary Teaching Certification.
Teanna shares that growing up in rural Missouri, "I was surrounded by honest, hard working people who deeply influenced me."  My parents raised my brother and me in a household with chores and order.  Another set of people I was surrounded with were my teachers.  They were always great role models and at a very young age, I knew I wanted to grow up and become 'one of those people.'  My teachers always encouraged me and constantly pushed me to be the absolute best I could be.  It is my life goal to help students find their internal motivator, such as the people in my life helped me find mine.
One of her college instructors shares that Teanna is a leader in the classroom and in her community.  She can relate to any student because of her genuine friendliness and compassion for her students.  Listening to every word they utter with smiles, nods of approval, and compassion before giving words of encouragement or direction.
Having a good understanding of the rural setting and accepting the sense that we all help each other to the final goal, makes it appropriate to congratulate Teanna Bryan as the 2013 L.J. Hart & Company Scholarship recipient.