TREMCO
Associate Member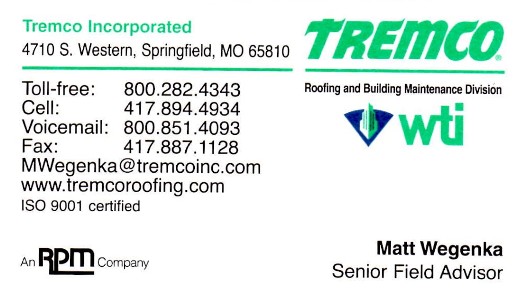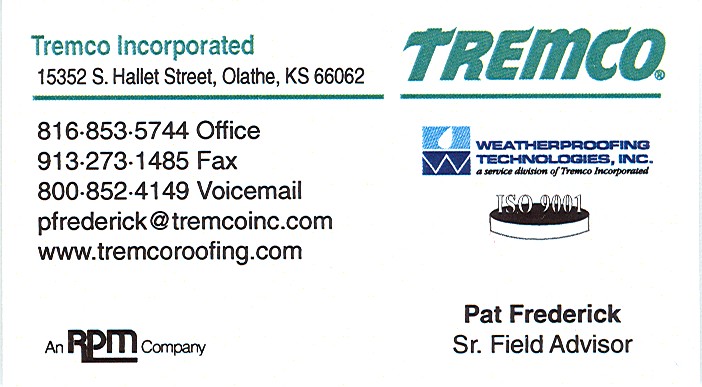 Since 1928, Tremco Incorporated has been the leading innovator and provider of roofing and weatherproofing solutions. Tremco offers the most comprehensive roofing and weatherproofing solutions for new construction, roofing maintenance, replacement solutions, restoration and repair services, and roofing materials in the industry.
We deliver long-term performance to building owners and facility managers for roofing and building assets by caring and managing the life cycle of the entire building envelope.
Tremco and Weatherproofing Technologies, Inc. (WTI), our subsidiary, deliver Peace of Mind through the most experienced roofing field organization in North America. Our commitment to quality and service, coupled with a dedication to product innovation, means we have a solution to your roofing and weatherproofing problems.