MARE Welcomes Bukaty Companies - Jeff Walstrom & Scott Hefner
MARE is pleased to welcome Bukaty Companies and Jeff Walstrom & Scott Hefner to our Associate Membership list. Read on for more information on who they are and what they can provide for your school district.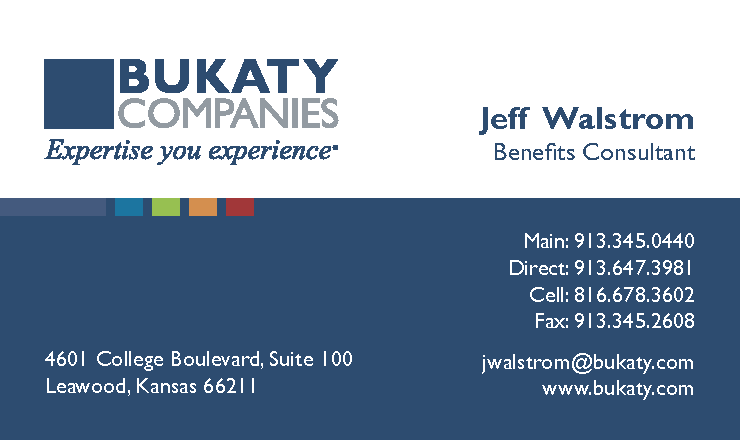 Bukaty Companies
Full service employee benefits brokerage and consulting company focused on helping clients manage their risk and maximize benefit plans while keeping an eye on costs.
Have the in-house expertise to manage plans for districts of all sizes and currently manage the benefits for over 50 school districts in Missouri and Kansas.
One of the largest, privately owned brokerage firms in Missouri and Kansas, and ranked among the top 4 local companies for life/ health premium volume by the Kansas City Business Journal.
Extensive insurance carrier relationships ensure our clients receive concierge level service and enhance renewal negotiations.
Earned professional designations with leading health and ancillary insurance carriers that allow Bukaty Companies to provide concierge level service and the most competitive rates in the marketplace.
All Bukaty clients have complimentary access to our HR Concierge Service for questions ranging from complicated compliance regulations to employee performance issues. In addition our clients are regularly and accurately informed with resources such as • Better Your Business seminars, • Benefit Bulletins, • Health Care Reform Bulletins, • Carrier Notices, and • ERISA & HIPAA compliance.
Jeff Walstrom
Benefits Consultant
Direct: 913.647.3981
4601 College Boulevard
Leawood, KS 66211