Cooperating School Districts
Associate Member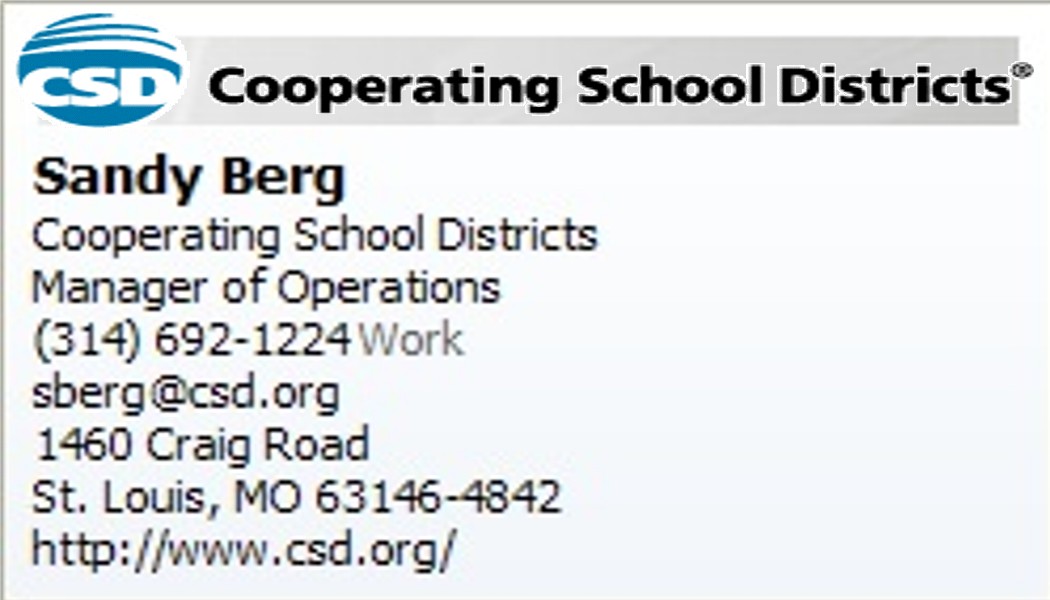 The mission of Cooperating School Districts of Greater St. Louis, Inc. is to provide member school districts with high-quality and cost-effective services, resources and leadership to achieve educational excellence for all students
Cooperating School Districts (CSD) of Greater St. Louis is a non-profit educational service agency that brings school districts together to share resources, information and ideas through exemplary, nationally-recognized services in educational technology, cooperative purchasing, staff development and more. CSD serves as a proactive voice for education. Cooperating School Districts is a voluntary, membership-driven organization owned and governed by 30 public school districts in the St. Louis metropolitan area. CSD also serves 31 additional public school districts that are members of the organization.
CSD was founded in 1928 by a group of school superintendents who joined together to share ideas and share resources. Today, CSD displays the power of collaboration by bringing school districts together to network on education issues, save money for the classrooms and enhance classroom instruction through staff development training and programs.
To learn more about CSD's membership levels and the benefits associated with each level, click here.